COLOR ACCOUNTING LEARNING SYSTEM
Teacher
resources
Here you'll find tools and resources to support you in the classroom.
Now that you've seen the complimentary resources
Why not join our community of accredited Color Accounting teachers
and get access to our premium content.
COLOR ACCOUNTING LEARNING SYSTEM
Let's Talk Accounting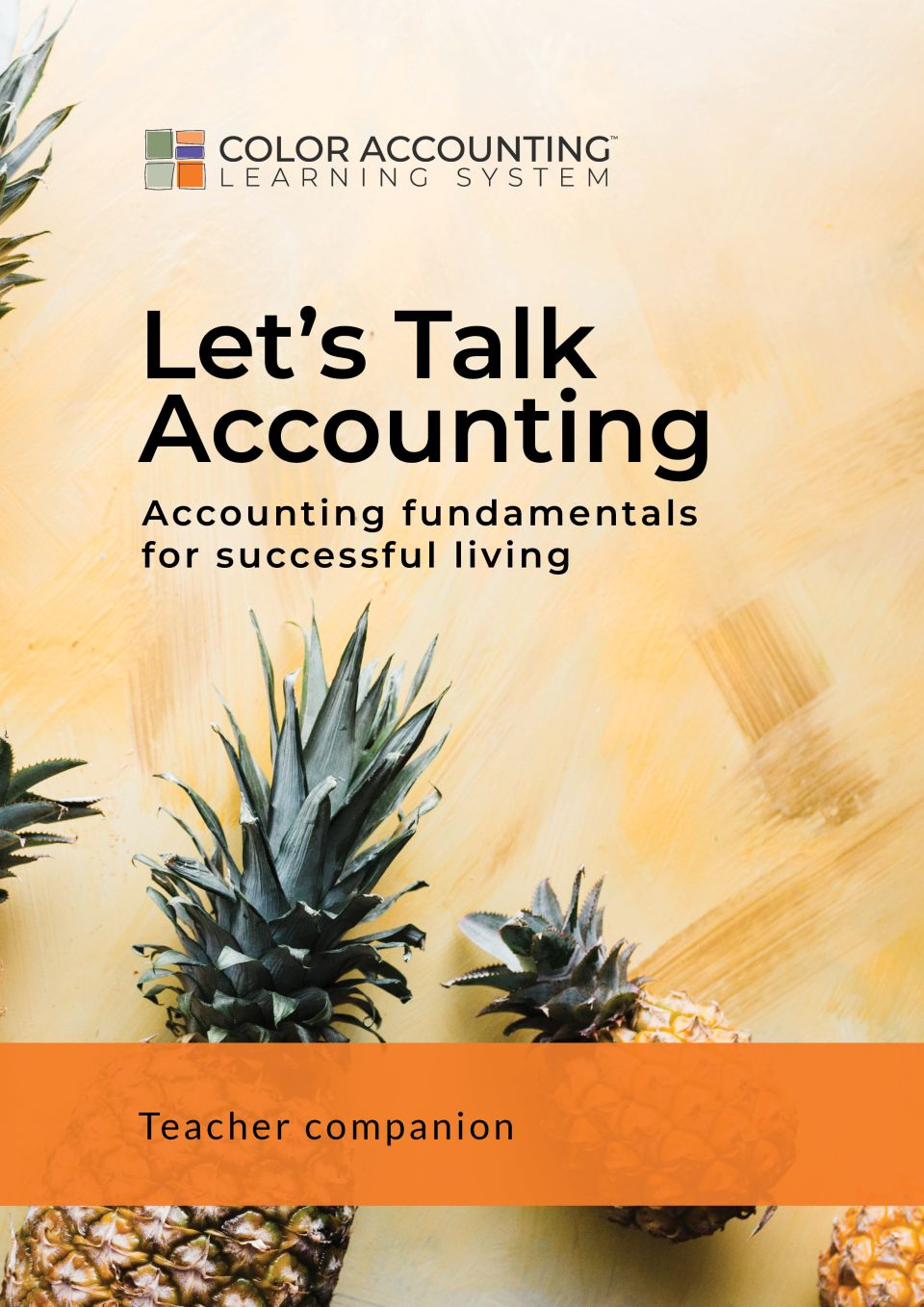 Teacher companion
A digital guide to Let's Talk Accounting. that supports you in teaching the Color Accounting Learning System.
Outlined learning outcomes

"How to" information and tips

Links to interactive activities

Instructions for activities and supporting materials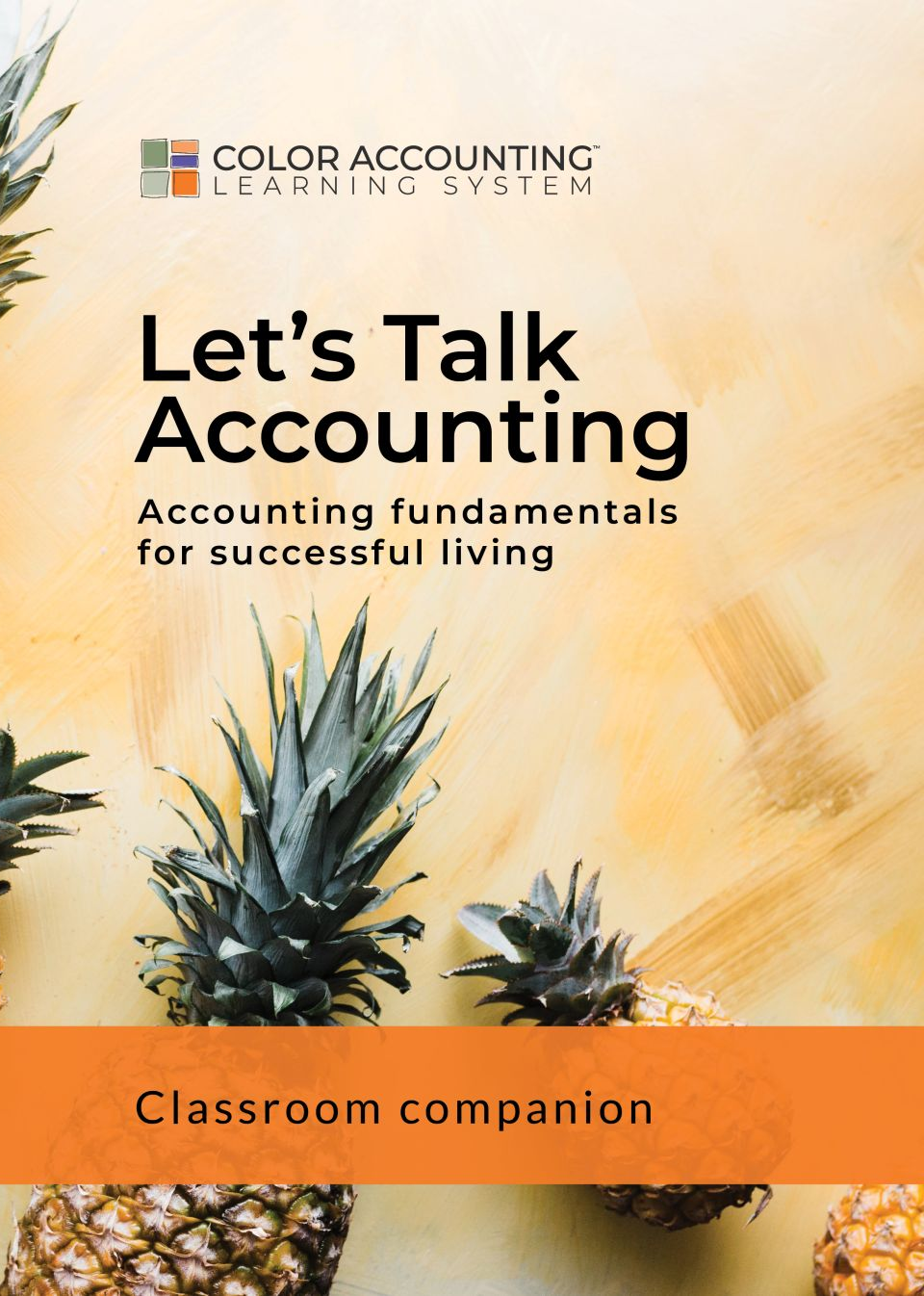 Classroom companion
The Let's Talk Accounting Classroom companion is a printed book that lays bare the simple logic and principles behind the Color Accounting Learning System for your students.
Let's Talk Accounting
Accounting fundamentals
for successful living
The new classroom companion for the
Color Accounting Learning System.
Purchase your copies today!
Video clips
Quick refresher clips on the key Color Accounting Learning System topics.
15 Classic Transactions
Jan 2:
Borrow money from lender – put into business bank account. 30,000
Jan 3:
Owner contributes funds – put into business bank account. Not a loan. 20,000
Jan 4:
Repaid part of loan. 5,000
Jan 5:
Buy and install equipment. We pay immediately. 6,000
Jan 25:
Buy products to sell – put onto shelf. Supplier ZZZ gives us 60 days to pay. 10,000
a) Jan 30:
Our first sale, to Adam. And, they paid cash on the spot! Cash banked. 1,000

b) Jan 30:
Used some of our product inventory in sale to Adam. 250
Feb 5:
Paid window cleaner in cash for cleaning display window today. Window looks great! 50
a) Feb 10:
Another sale – Brian says assistant will come in and pay tomorrow. 2,000

b) Feb 10:
Used some of our inventory in sale to Brian. 500
Feb 15:
Cate drops in and pays cash for a gift voucher as a present. Cash banked. 150
Feb 20:
Brian's assistant comes in and part-pays amount owing – cash banked. 800
Feb 25:
Paid for advertising campaign to run in March through May by bank wire transfer. 240
a) March 15:
Dale buys some products and presents the gift voucher as payment. 100

b) March 15:
Used some of our inventory in sale to Dale. 20
March 31:
Ace Co. cleaned the shop during March. We estimate the bill will be 170.
March 31:
Account for three month's equipment usage. We estimate it will last for 5 years with no resale value at the end.
March 31:
Account for advertising used up in the month.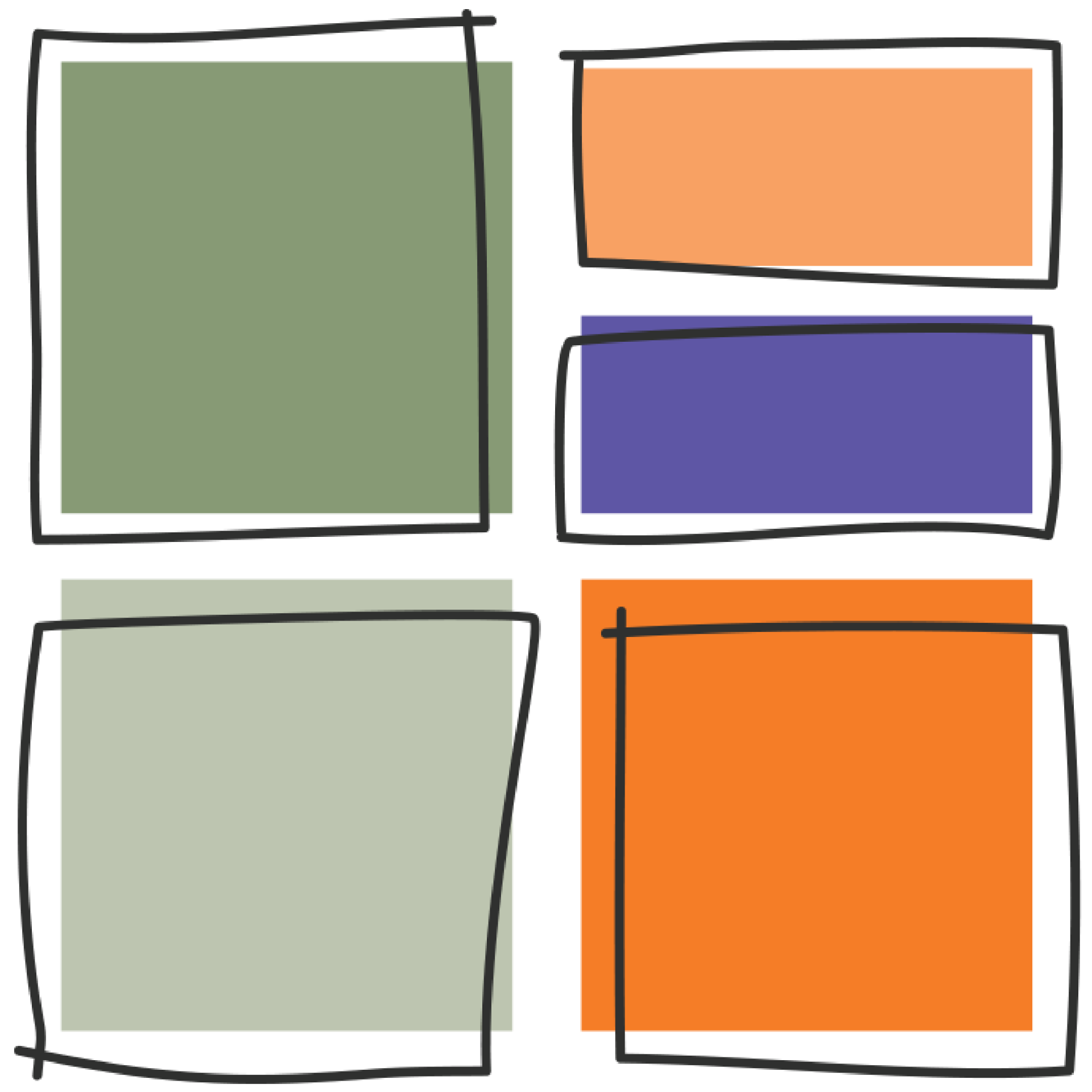 Our new website has launched
If you're a returning user to ColorAccounting.com you'll notice that we've fully overhauled the site. Please start by registering as a new user.
Don't hesitate to reach out to us at
[email protected]
.